The fifth issue of the Solidarity Movement newsletter has been published.
Issue #5 features:
The election for Local 222 Unifor Ontario Regionals Council delegates
A resolution calling for an Ontario Unifor conference to discuss strategies to achieve Equal Pay for Equal Work and an End to Precarious Employment
"Every Unit Needs a Voice" – the fight for the democratic principle of having bargaining units elect their own delegates to Conventions and Councils.
Here is the newsletter, as well as a download button. We hope you enjoy it. Please share it on social media, by email, or by downloading and printing for people where you work.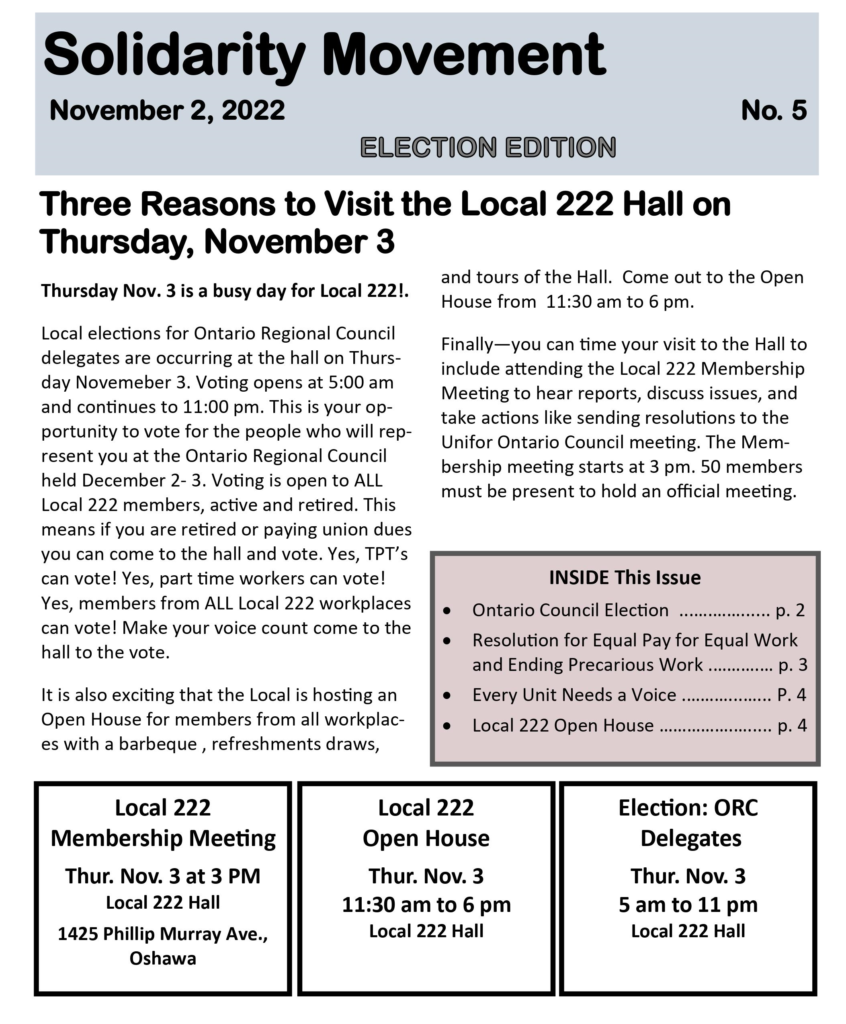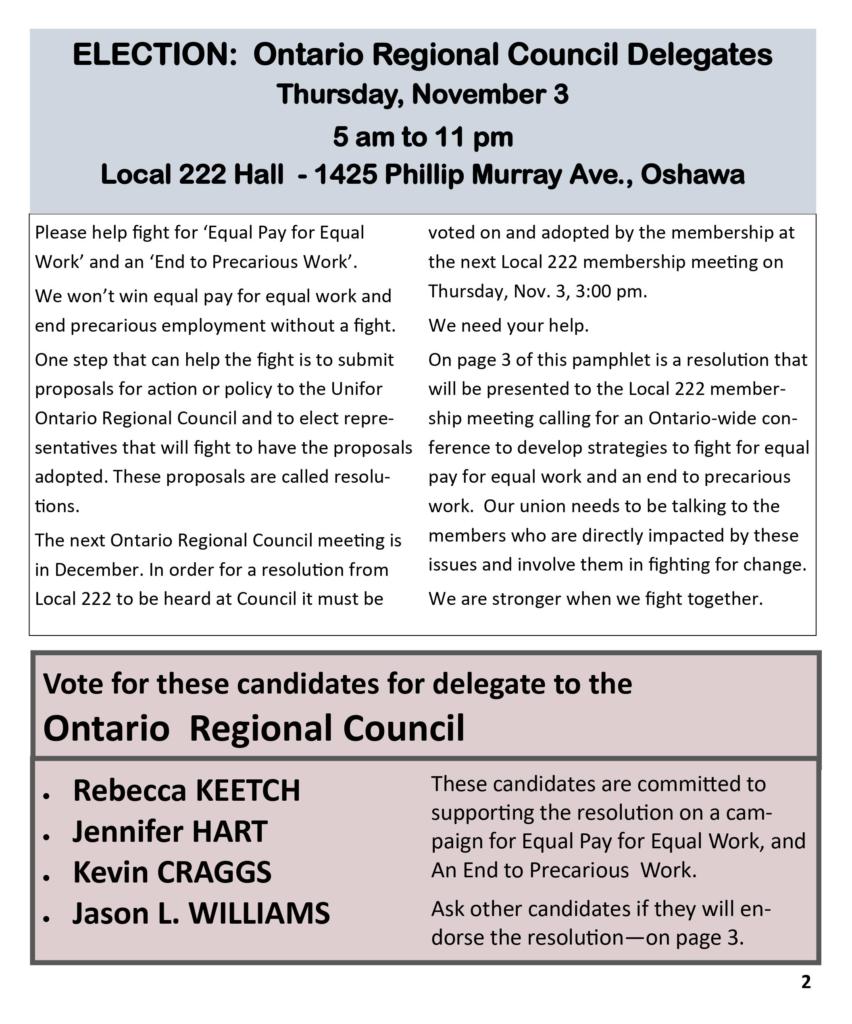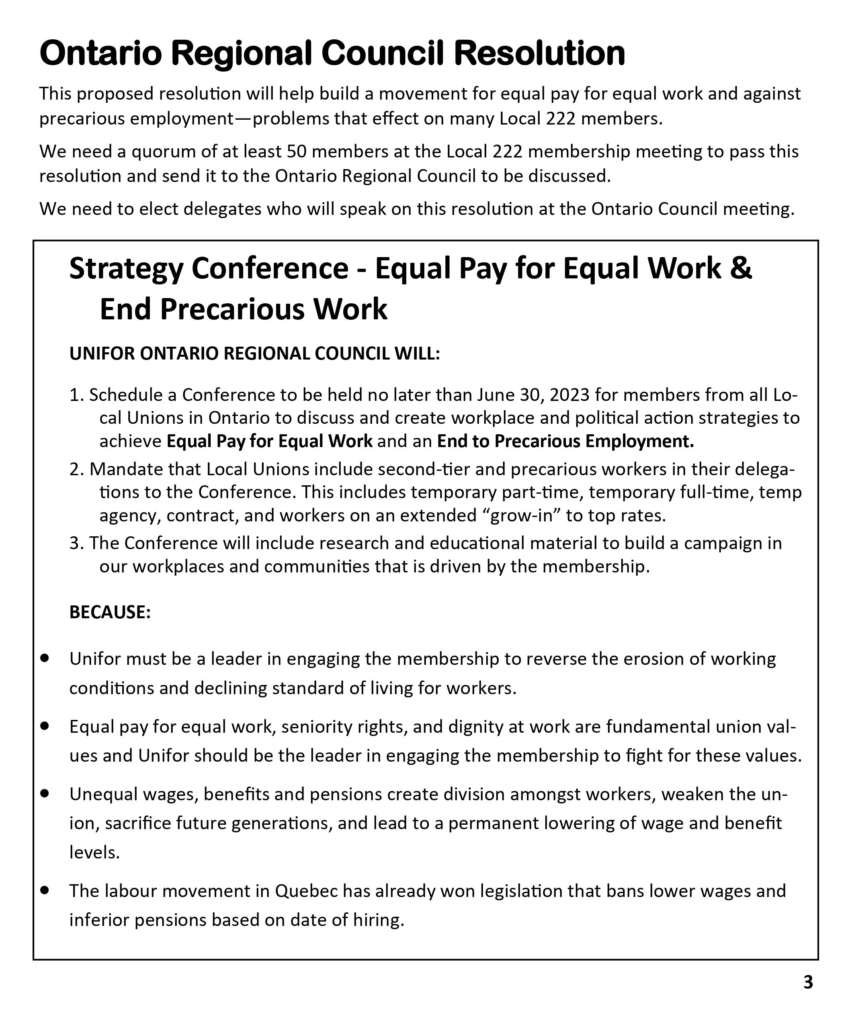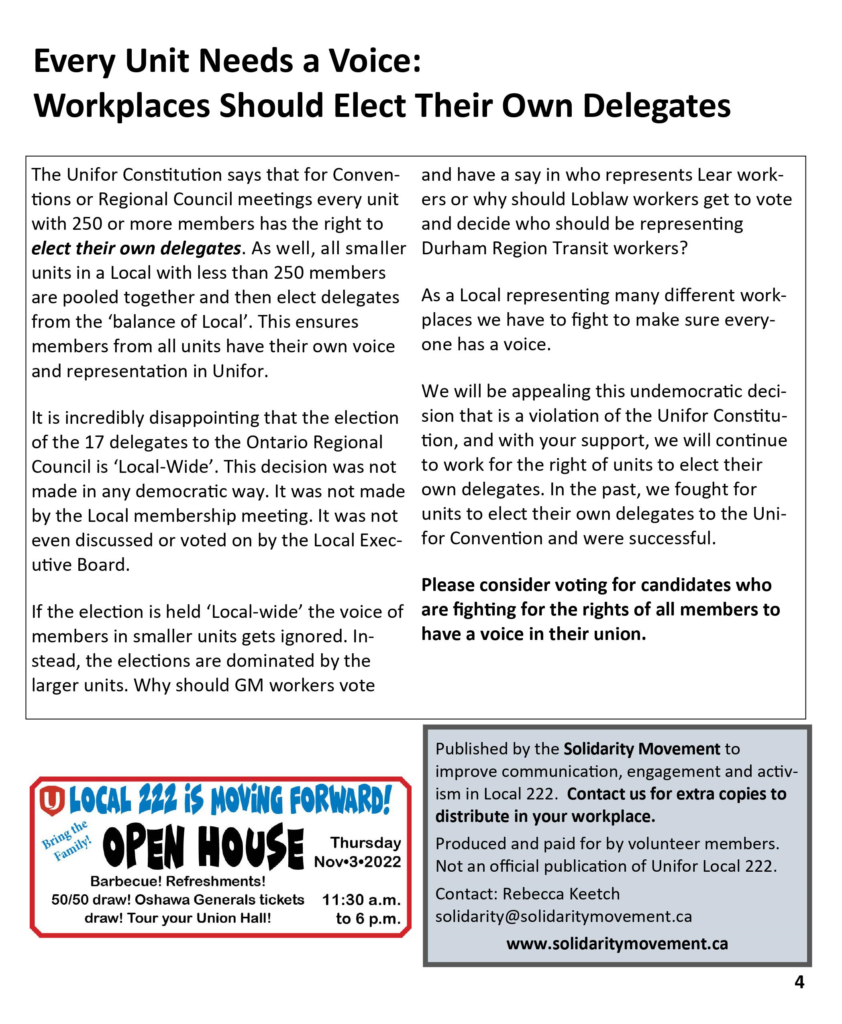 Contact us if you would like additional newsletters for your workplace. You can also let us know if have a question, a comment, or suggestions for future newsletters. Send an email to [email protected]
Join our Facebook group: https://www.facebook.com/groups/292972735372052