The fourth issue of the Solidarity Movement newsletter has been published.
Issue #4 features:
The Jerry Dias ethics breach and why a more thorough investigation is required
Racism not welcome here
Amazon Labor Union Victory
Resolutions for the Unifor Constitutional Convention – Improve Pensions Now, Equal Wages and Pensions in Bargaining and Legislation
#WheresMyContract
Here is the newsletter, as well as a download button. We hope you enjoy it. Please share it on social media, by email, or by downloading and printing for people where you work.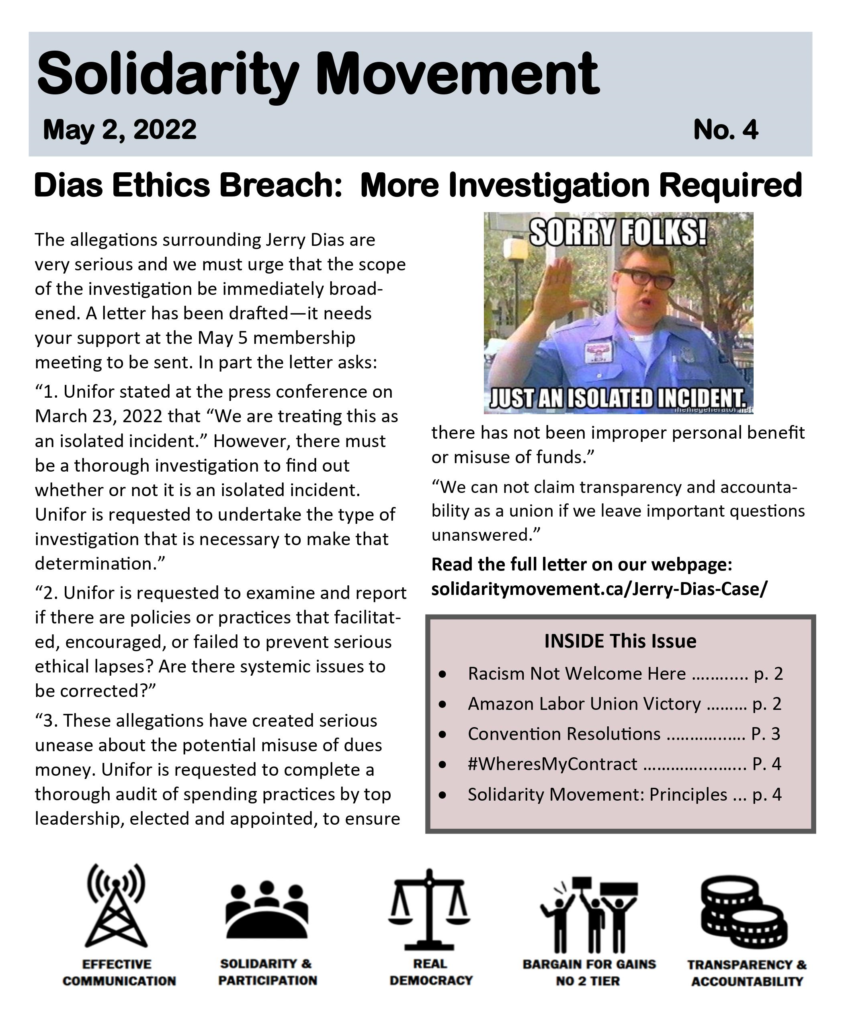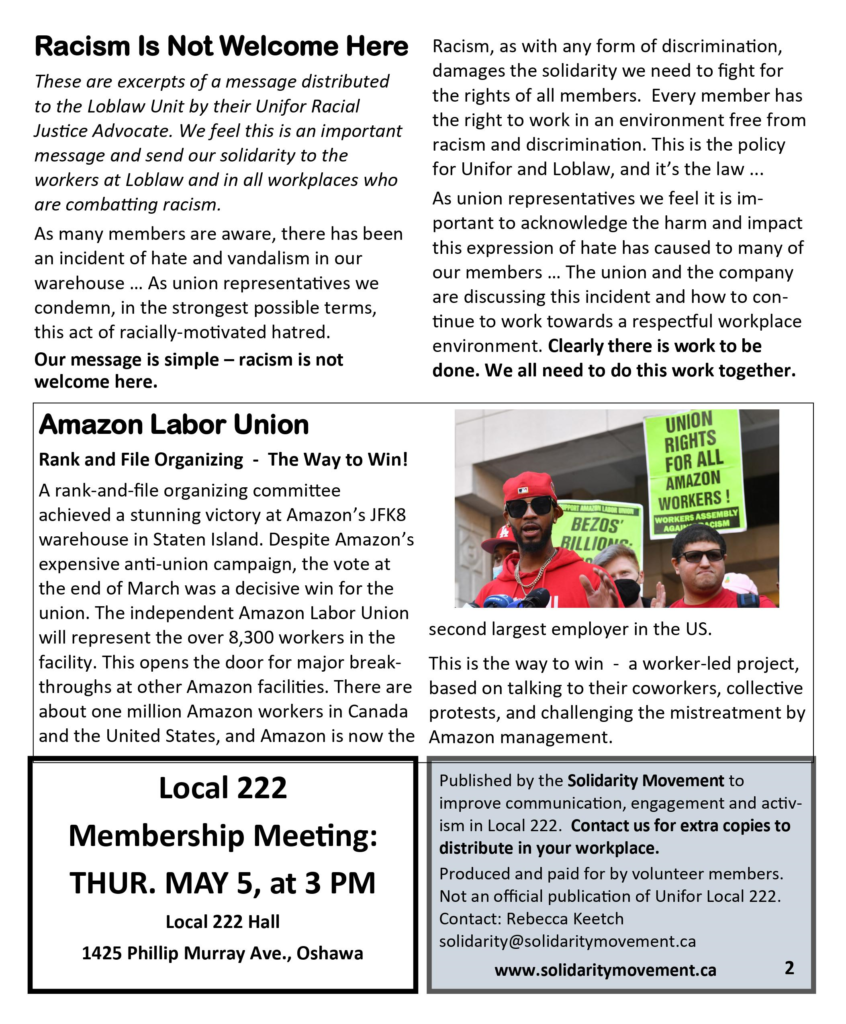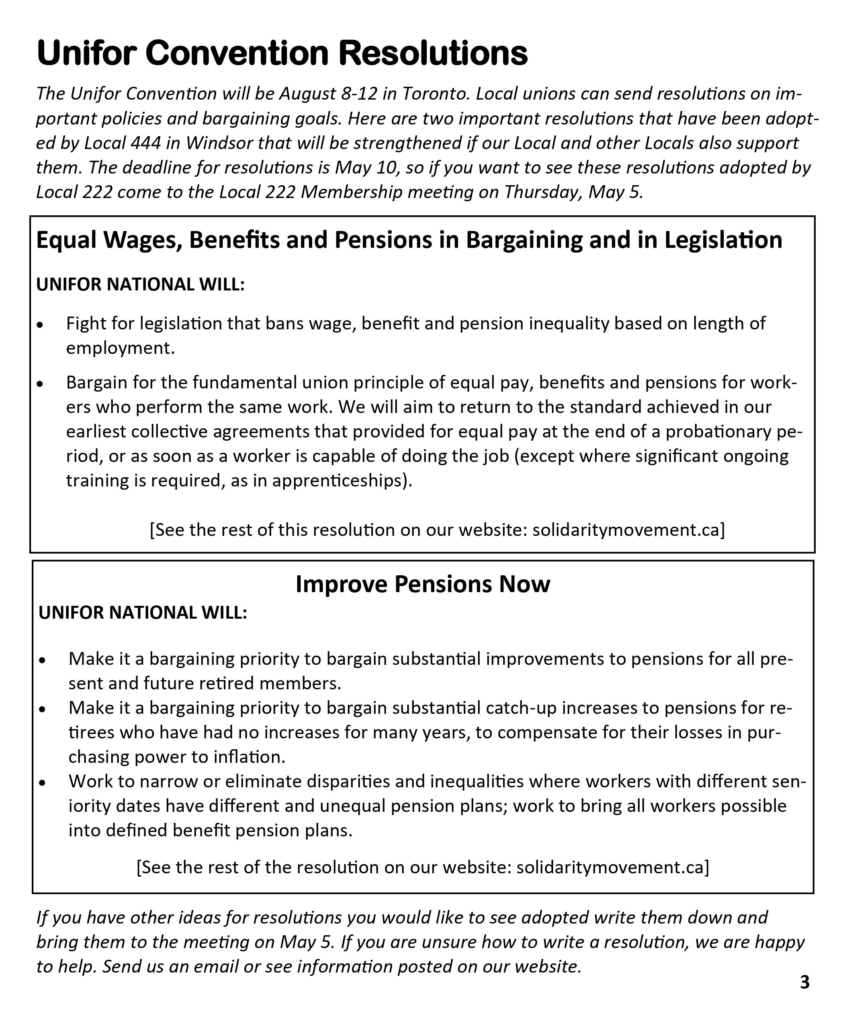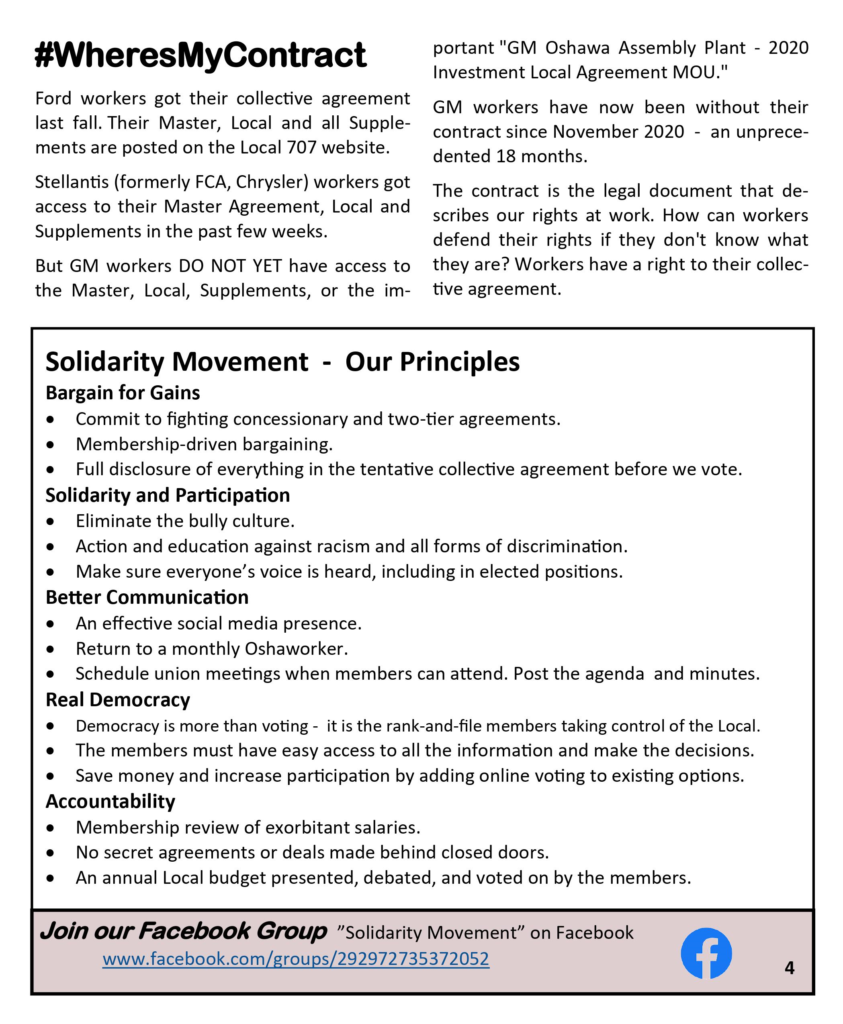 Contact us if you would like additional newsletters for your workplace. You can also let us know if have a question, a comment, or suggestions for future newsletters. Send an email to [email protected]
Join our Facebook group: https://www.facebook.com/groups/292972735372052